💖 DEVOTIONAL:
📖 SCRIPTURE:
"For am I now seeking the approval of man, or of God? Or am I trying to please man? If I were still trying to please man, I would not be a servant of Christ." - Galatians 1:10 (ESV)
As a Christian creative, I have often faced the temptation to pursue the easier paths to financial success in the creative industry, leading me to feel pressured at times to compromise my values and beliefs for the sake of quick profit and gaining the approval of others. In the past, I have been offered projects that do not align with my beliefs, and I have been tempted to pursue popular business ventures that require me to compromise on my values.
But through these struggles, I have come to understand that my calling as a Christian artist is not to please man, but to please God. I have been called to use my talents to encourage and inspire the young and creative, and that is a path that is not always the easiest or most lucrative.
However, I have found that when I stay true to my calling, God always provides a way not just to meet my financial needs, but also to fill my heart with joy and fulfillment. Even though the path may be less traveled, less "cool," and possibly more difficult, I can confidently walk on it because I know that God is guiding my steps.
Turning down opportunities that went against my faith and values and pursuing God's call in my life was often a difficult decision to make. Sometimes it would mean having to risk losing the approval of ninety-nine, just to serve the needs of one. Many times it would seem like a foolish choice, but every time I made the decision to obey & honor God, He always provided better opportunities that aligned with my calling.
So, my fellow Christian creatives, let us not be tempted to trade our calling for the sake of financial gain or popularity. Let us be willing to embrace the road less traveled if that is where God is leading us. We are called to be servants of Christ, and our focus should always be on pleasing Him above all else.
A post shared by Indie Beginning • Content for Christian Creatives (
@indie.beginning
)
🙏 PRAYER:
We thank you for calling us to use our gifts and talents to honor you. Please grant us clarity and understanding of our creative calling so that we can thrive in the way that you have intended. Help us to resist the temptation to compromise our values and beliefs for the sake of worldly success or popularity. Lord, we ask for your grace so that we can walk in obedience to your will for our lives. Guide us on the path that you have set for us, even if it may be less traveled and more difficult. May we find joy and fulfillment in using our creativity to glorify you and serve as your faithful servants. We pray this in Jesus' name. Amen.
🤔💭 APPLICATION ACTIVITY:
Take some time to reflect on your creative calling:
Set aside some quiet time to pray and meditate on what God may be calling you to do with your talents and gifts. Consider journaling your thoughts and feelings as you reflect on your journey and experiences. Ask yourself questions like:

What brings me the most joy and fulfillment creatively?

How can I use my talents to serve others and honor God?

What steps can I take to align my creative pursuits with my faith and values?

Use your reflections to create an action plan for pursuing your creative calling with clarity and purpose.
---
💡 PRACTICAL TIPS:
📖 Study the Word of God. 

Seek wisdom and direction from the Bible to gain insight into how God has used creativity and artistic expression throughout history. Study the stories of artists and musicians in the Bible, such as David and Bezalel, to gain inspiration and understanding of how God can use your talents.
👥 Seek counsel from wise and trusted mentors. 

Don't discount the fact that God can use other people to give clarity to your calling. Surround yourself with people who can provide guidance and support in your creative pursuits. Seek advice and wisdom from those who have experience in your field and who share your faith.
🎨 

Explore different mediums and styles to find your unique voice.

 Don't be afraid to experiment with new expressions, new platforms, new techniques and styles to discover what resonates with you and allows you to express your creativity in a way that honors God.
📜 Know your values and beliefs. Having a clear understanding of your values and beliefs will help you discern whether an opportunity is aligned with your calling. Take some time to reflect on what you stand for and what is most important to you. For us it's having to do with (a) the next generation and (b) creatives. It can be as simple as that. Write them down and use them as a guide when considering opportunities. Ask yourself whether the opportunity aligns with your values and whether it is something you feel called to do.
🤔 Reflect on your goals and aspirations. When exploring creative opportunities, consider how it fits into your long-term goals and the aspirations God placed in your heart. Does it help you grow and develop in your craft, or does it take you off course from your ultimate purpose?
---
💪 CREATIVE CHALLENGE:
This week's creative prompt: ✨CLARITY
🎨 Quick update on our creative challenge section: we're still brainstorming fresh ideas and working to bring you the best content possible. Stay tuned for updates and feel free to share your suggestions in the comments below. But for those itching for a creative challenge this week: make an artwork using the theme: ✨CLARITY!
---
⭐ BEGINNERS FEATURE:
Check out these amazing works from our favorite emerging creatives on Instagram:
A post shared by OTHRWRLDLY.™ | Christian Art Movement (
@othrwrldly.x
)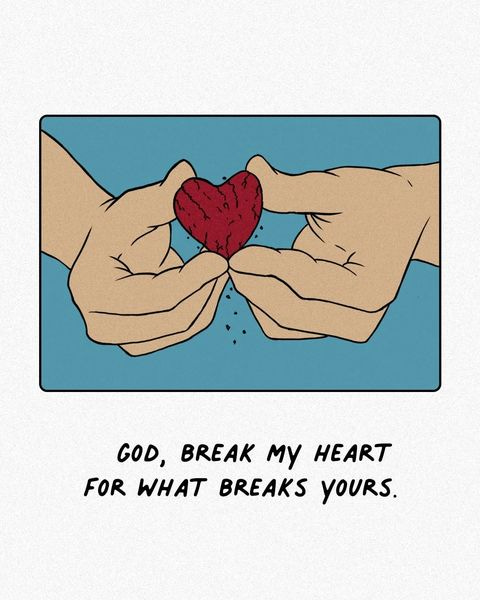 A post shared by Anthony Gonzalez . Artist . Follower of Jesus (
@blessedbyarts
)
Are you a Christian creative who is just starting out on Instagram with less than 1k followers? Let us give you a BOOST by featuring your art! Use the hashtag: #IndieBeginningBoost on your Instagram uploads to get a chance to be part of our weekly newsletter! 😎
---
Hey, creatives! 👋
Over the past week, we've had some amazing conversations with many of you, and one conversation in particular really stood out to us.
Thanks to Anthony, we've been inspired to start a new project that we think could be incredibly helpful for Christian content creators like you. We're talking about a book on how to thrive in this digital space and create content that truly reflects your faith and values.
We're really passionate about this idea and want to make sure it's something that resonates with you as well. We'd love to hear your thoughts and get your feedback. Is this a project that you would find helpful? Are there specific topics or challenges you'd like us to cover?
We're here to serve you and create content that empowers and encourages you on your journey. So please, don't hesitate to reach out and let us know your thoughts.
Thanks for being a part of our community, and we can't wait to see where this project takes us!
PS: Special shoutout to Hillary for being our first supporter on Ko-fi! ☕💕 We are absolutely overwhelmed with gratitude! Thank you for your support and generosity! May God bless you a hundred-fold! (Subscribe to her Substack as well!)
Blessings,
Brian Vee,
Founder, Indie Beginning
Found this newsletter helpful? SUBSCRIBE to BOOST & receive updates directly to your inbox!